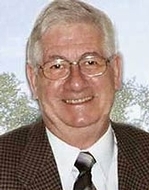 Oliver & Associates Real Estate Brokerage Inc.
After an Ontario career in engineering and senior management, I returned to BC where I became involved with commercial and residential real estate throughout the lower half of the province, becoming a broker and a nationally registered commercial Realtor. I returned to London, Ontario, in 2000 and continued with my involvement in real estate. This has become my passion as a second career. I have now been teaching for 20 years at the London and St. Thomas Association of Realtors while at the same time serving on several different committees and still keeping actively involved as a practicing Realtor. Over the years, I have held senior volunteer positions in the Canadian Red Cross Society, Chambers of Commerce, Junior Achievement, church, and the BC Fraser Valley and London and St. Thomas Real Estate boards. Surveys have shown that clients want to get KIST… which stands for Knowledge, Integrity, Service and Trust. I love what I do so that makes it easy to meet that ideal.
I am experienced in all phases of real estate activity including sales of Residential, Commercial, Multi-Family, Land Assemblies, Businesses Only and Businesses with Land & Buildings. I am an Ontario Registered Professional Engineer able to assist you in all aspects of real estate activity from initial investigation to sales and acquisitions. My executive management background will quickly provide you with the confidence you need to make a major financial real estate decision. I pride myself on being a "full service" Realtor. You can count on that. References can be provided upon request.